Oh, to be happy and gay in Marbella!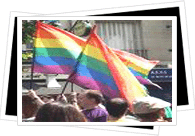 Sadly, there is not much that Marbella has to offer for its gay nightlife. There is, however, a gay beach 15 kilometers away, at Cabopino.
Be that as it may, here are two places you can go to. Mind you, this place is strictly a mixed crowd.
Oh! Marbella
Such fun and you can party till the break of dawn. Oh! Marbella has theme parties all year round – its parties are well attended by Spain's famous faces and are well supplied with great music by professional mixers.
Address: Carretera de Cadiz, Kilometres 192, Marbella 29600
Telephone: +34 95 2795360
Olivia Valere
A chic and tasteful spot for the refined party-philes. Olivia Valere reminds you of magical nights, filled with Arabian wonders. Visit to witness the best people – best dressed with the best cars.
Address: Ctra. Istán, Km 0.8, Marbella
Telephone: +34 952 828 861