Ah, spa! Pamper yourself from head to toe. Get an ultra-relaxing massage, a facial and body treatments from only the best. Marbella, which caters to the high-end market, provides spa and wellness services that are unsurpassed by any in the world.
O2 Wellness Center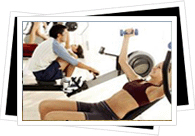 This is a well-equipped and luxurious spa, where you can laze along dreamily as you are pampered while looking at the breathtaking views of the Mediterranean. It is large and has the following features.
- The gym or fitness center is filled with the only the newest and most modern exercise equipment. It is also manned with trained professionals.
- Then, there is the pool and spa area. This is equipped with an indoor swimming pool that comes with a bubbling massage circuit, a water-treatment zone and waterfalls.
- The Zen Beauty Center – relax, keep your inner calm as you enjoy the wide range of services that are designed not only to soothe whatever wrinkles you have physically, but also spiritually and emotionally. The Zen Beauty Center provides facials, oriental therapies and hot stone massages.
- Activities include Tai Chi, Body Pump, Youga and Pilates Spinning and other classes.
Address: Plaza del Mar, Marbella
Telephone: +34 952 900 420
Hours: Weekdays, 8:00 a.m. to 11:00 p.m.
Saturdays, Sundays and Bank Holidays, 9:00 a.m. to 9:00 p.m.
Pilates – Wellness & Energy Center
This center offers only the best and purest of Pilates activities. Its three floors are filled with a wide variety of activities those interested in Pilates can try. The setting is also relaxing in itself, as this has sub tropical gardens, which can be viewed from the floor to ceiling windows. The center is run and operated by a friendly but professional and well-trained staff. You may go for classes – private or group sessions depend on your preference. Of course, the prices vary widely depending on whether you will go for individual coaching or group sessions.
Address: Coliseum Centre, Blvd. Principe Alfonso Von Hohenlohe
Telephone +34 95 2768528
Hours: Weekdays, 08:00 a.m. to 10:00 p.m.
Saturdays: 09:00 a.m. to 2:00 p.m.
Spejos – Sport, Health, Spa & Beauty
Indulge in the finest, sit back and relax. This is one spa comes straight from the movies – it really is the epitome of sophistication and luxury. The center is filled with all manner of modern equipment and the atmosphere is soothing. The staff are well trained and qualified. You can also go for classes – Aerobox, Pilates, step, yoga, even belly dancing!
Address: Avda. Playas Del Duque (Edificio Sevilla) Puerto Banús
Telephone: +34 952 813 551
Hours: Open daily at 9:00 a.m. to 11 p.m.. We are closed during
Christmas and New Year's Day. 7 Days a Week 09:00 - 23:00 days.