The property market in Spain is alive with foreign investment and Marbella is undoubtedly one of the hottest spots for purchasing property in the whole country. The area has a great climate all year round, brilliant facilities and lovely beaches making it perfect for a holiday retreat or place to live permanently. For many years Marbella has been a popular holiday destination for the chic set who have made Marbella home to voguish boutiques and million dollar homes.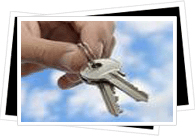 Many property experts stress that Marbella is no longer a place to snap up a cheap investment. Where this is still possible on other parts of the Costa del Sol, you are unlikely to find anything for under 300,000 Euros in Marbella and that will be your most basic, small apartment. Villas with pools and sun terraces mean splashing the cash and can cost anywhere between one and five million. It definitely requires money to buy Marbella property, but once you do, you are pretty well guaranteed a well finished home which has been carefully thought out and designed.
Whilst the property boom in the region died down around 2004, Marbella is now recovering and prices have lowered a little. Two bed, two bathroom properties are in abundance and you would do better to invest in something a little less common if you want to see a good return in a few years time. The main changes in Marbella real estate is that resale rather than new build properties are more common as there is not so much land available. Sales have slowed and prices have lowered somewhat over the last few years, however, Marbella property continues to be in high demand with old timers like British and German citizens, as well as with new additions to the EU, like residents from the Baltic States.
If you are looking to buy a property in Spain then check out some of these Marbella real estate agents and get looking for your dream home in Marbella. But don't forget to read our advice on Spain Mortgages for foreign buyers first.
Marbella Spain Real Estate
Care 4 Home
C/Camilo José Cela 12, Marbella 29600
Tel: +34 952862818
www.care4home.com/en
Carrington Estates
Oficina 7, Bloque A, Centro de Negocios Puerto Banús, Nueva Andalucía, Marbella 29660
Tel: +34 952810868
www.carrington-estates.com
D&B Real Estate Agents Marbella
C/Gregorio Marañón 1A, Marbella 29602
Tel: +34 952826865
www.dbmarbella.com
EGD Inmobiliaria
C/ Jacinto Benavente 22, Marbella 29600
Tel: +34 952903333
www.egdinmo.com
Estate Agents Marbella
C/los Claveles, Local 6, San Pedro de Alcantara, Marbella 29670
Tel: +34 952799295
www.estateagentsmarbella.com
Exclusive Marbella
Jardines del Puerto, Portal3, Suite 301, Puerto Banús, Marbella 29660
Tel: +34 952766470
UK Office tel: +44 (0) 1744285730
www.exclusivemarbella.com
Kristina Szekely Sotheby's International Realty
Avenida Ricardo Soriano 20, Local 1, Marbella 29600
Tel: +34 952772000
www.ksmarbella.com
Look and Find
Urbanización Añoreta Golf, Conjunto Pueblo Lago, Malaga (Rincón de la Victoria)
Tel: +34 952970207
www.look-and-find.net/costadelsol
Sol Homeseekers Investments S.L
Urbanización Valle del Sol, Pantano Roto, Casa Delta, 29670 Guadalmina, San Pedro (Málaga)
Tel: +34 952904012
www.solhomeseekers.com