Marbella is a veritable shopping paradise – what with its many shops, including top brands such as Hermes, Louis Vuitton, Emporio Armani, Gucci and so much more! This really is a shop-till-you-drop haven and we're not kidding!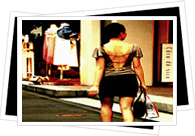 Shopping in Marbella seems to be a very intrinsic part of their culture. Marbella has several large shopping centers, designer boutiques, craft stores, gift shops and hypermarkets, both in and around Marbella.
The heart of your shopping experience should start at Marbella's main thoroughfare – the Avenida Ricardo Soriano. This avenue is lined with the best shops and the really expensive and ultra exclusive brands. You will certainly have an excellent time browsing – and buying! – in these shops. Just be prepared to make a big hole in your pocketbook.
If you are looking more for crafts and gift items, the Old Town is your next stop. It has a fine selection of craft stores, gift stores and art galleries. Here, you can buy beautiful handcrafted ceramics, religious items, souvenirs and so much more. You will surely enjoy exploring the narrow streets to see if there are delightful surprises (little boutiques) that are tucked away in the alleyways and narrow streets.
Then, tuck those shopping bags under your arm and head straight for Puerto Banus, which also has some very exciting things to offer you. Now, if you have some Euros left from your last two expeditions, go straight to the different market, which is a hunter's paradise. Indeed, there are great bargains in Marbella's markets – which exude the air and enjoyment of a local flee market.
Opening Hours:
Stores in Marbella usually open between 9:00 a.m. to 10:00 a.m. Some stores close at lunchtime and siesta time (1:00 p.m. or 2:00) and they reopen at 4:000 p.m. or 5:00 p.m. However, larger shops are usually open even during siesta hours. Most of Marbella's shops and shopping centers are closed on Sundays. If they do open (especially in Central Marbella), it will only be for a limited number of hours in a Sunday.