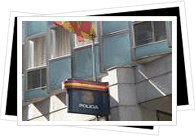 For Minor ailments, head for the pharmacy. These are easily found as they have a large green cross on their business signs. These are usually open Mondays to Saturdays from 9:30 a.m. to 8:30 p.m.
- Sun screen is a necessity. This is to avoid sunburn and other complications arising from it. For the first few days, avoid going out during the hottest part of the day – between noon and 3:00 in the afternoon. To avoid dehydration, make sure to bring and drink plenty of liquids.
- Bring some mosquito and insect repellent to prevent insect bites and infection.
Emergency Numbers
Local Police + 34 062
National Police + 34 091
Civil protection C/ Serenata, s/n. Parque móvil 29600 Marbella
+ 34 95 277 51 95
Civil protection Avda. Constitución, s/n 29670 San Pedro Alcántara
+ 34 95 278 30 00
Fire brigade + 34 95 277 43 49
Health service + 34 061
Policía Municipal + 34 092
Red Cross + 34 95 277 45 34
Red Cross Sea Service + 34 95 211 31 60
Sea Security & Rescue + 34 900 202 202
Hospitals
Benahavís + 34 95 285 53 60
Hospital Carlos Haya Avda. Carlos Haya, 82 Málaga
+ 34 95 239 04 00
Hospital Clínico Universitario Campus Universitario de Teatinos Málaga
+ 34 95 264 94 00
Hospital Comarcal Costa del Sol T: + 34 95 282 82 50
Hospital Europa Avda. Severo Ochoa, 22 29600 Marbella
+ 34 95 277 42 00
Las Albarizas Avda. Las Albarizas, s/n 29600 Marbella
+ 34 95 282 48 20
Las Chapas C/ Pinsapo, s/n Marbella
+ 34 95 283 84 10
Leganitos Pza. Leganitos, 5 29600 Marbella
+ 34 95 277 21 84
Nueva Andalucía Gustavo Adolfo Becquer, 30 29660 Nueva Andalucía
+ 34 95 281 87 34
San Pedro Alcántara Avda. Principe de Asturias 29670 San Pedro
Alcántara
+ 34 95 278 77 00
Tourism Offices
San Pedro Avda. Marqués del Duero, 69 29670 San Pedro Alcántara
+ 34 95 278 52 52
Los Naranjos square Office Pza. de los Naranjos 29600 Marbella
+ 34 95 282 35 50
Main office Glorieta de la Fontanilla. Paseo Marítimo
+ 34 95 277 14 42
Marbella's arch office Arco de Marbella 29600 Marbella
+ 34 95 282 28 18
San Pedro's arch Office Arco de San Pedro 29670 San Pedro Alcántara
+ 34 95 278 13 60
Tourist initiatives centre Avda. Ricardo Soriano, 72 29600 Marbella
+ 34 95 276 83 04
Other Useful Numbers
Traffic Info +34 900 123505
Taxis – Marbella +34 95 277 44 88
Taxis – San Pedro Alcantara +34 95 282 35 35
Malaga Airport +34 95 204 84 84
Malaga Airport – Arrivals +34 95 204 88 38
Malaga Airport – Departures +34 95 204 88 04
Gibraltar Airport +34 95 677 3026
American Express +34 91 572 03 03
Visa +91 519 2100
Mastercard +91 519 2100
Diners +91 547 4000