Marbella, or Salduba as it was formerly known, used to be a quiet fishing village in Spain. However, it was transformed when Prince Alfonso von Hohenloe opened the Marbella Club, which was and is an impressive and extremely well appointed hotel. That started Marbella's ascent into becoming one of the playgrounds of the crème de la crème, towards its becoming, what one writer described as the "Costa with the Mosta".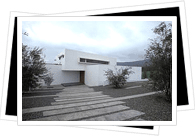 Indeed, hotels, high-rises, condominium units, villas and other new buildings abound, especially along the Golden Mile and in the City Center. However, for all of Marbella's reputation as a jet set watering hole, it still offers us a glimpse of the architectural grandeur that is so typical of traditional Spain.
There are still some old buildings that were preserved over time, especially at the Old Quarter. Marbella showcases a mix of architectural styles, which shows the wide variety of cultures and civilizations that once held their sway over the city. There is a delightful combination of Renaissance, Baroque, Gothic and Moorish styles.
The Old Quarter with its narrow streets, white washed houses and tree-filled town squares are reminiscent of a past that still manages to make its way into the present. Indeed, Marbella showcases a wonderful mix of the old and the new, of history, urbanity, simplicity and style.
Notable buildings and architectural structures are the Plaza de Los Naranjos, the Town Hall, the fountain that is to be found in the Plaza de Los Naranjos, the Church of Our Lady of the Incarnation, the Alcazaba and so much more.