After all the charms, you have seen that Marbella has to offer, the next natural course would be to ask how to get there. Well, getting to Marbella is quite easy. Over the years, this prime tourist spot, as well as the entire Costa del Sol, has seen a lot of improvements in terms of facilities for travel.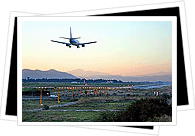 You may choose to go to Marbella by train or by bus and enjoy the scenes along the way. If you want to get to Marbella fast and easy, there is, of course, the option to catch a flight to Malaga Airport, which is just 45 minutes away. You can also opt to go to Marbella by boat.
Yes, you have so many options: by bus, by train, by air and by sea – you take your pick.