If you choose to travel to Marbella by plane, you have two ways to get in – through the Malaga airport and through the Gibraltar airport. These are the two airports nearest Marbella, although Malaga airport would be a better choice since it is able to connect you with more international flights.
MÁLAGA AIRPORT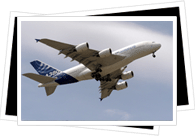 It is one of Spain and Europe's largest airports – with millions entering its gates annually. It is around 8 kilometers from the Malaga City Central and has excellent connections to other transportation facilities – bus, train, taxi, rental car, you name it.
The Malaga Airport is a huge complex filled with all manner of tourist facilities that will help make your travel more enjoyable. It has banking and foreign exchange facilities, rent-a-car offices, restaurants, bars and cafeterias, shopping center, duty-free shop, children's playground, police station, telephone facilities, and car parking facilities.
Address: Avenida Garcia Morato, s/n, Malaga
Telephone : +34 952048484; 952048838 (Arrivals); 952048804 (Departures)
Webpage: www.aena.es
Train Service
There is a strain station just outside of the International Terminal. From here, you may take a train ride to Fuengirola, which is halfway to Marbella. There is a train to Fuengirola leaving every 30 minutes everyday. The first train to Fuengirola leaves at 6:00 a.m. while the last train leaves at 10:30 p.m. Upon alighting the train, you can then take a bus to go to Marbella. The first bus to Marbella leaves at 6:45 a.m. .
Bus
You may also ride the bus on the way to Marbella. There is a bus bound to Marbella every 45 minutes (90 minutes during winter). You may find the bus station right outside the arrivals hall of Terminal Two. The first trip to Marbella is at 6:15 a.m. Another a bus bound to Marbella leaves every 45 minutes (90 minutes during the winter). The bus station is right outside the Terminal Two arrivals hall.
Taxi
Taxis abound at the Malaga airport. Bear in mind that rates are fixed, so look for the current tariff – it should be posted inside the taxi. A trip from the Malaga airport going to Marbella costs around 45 euros, it will be 48 to go to Puerto Banus and 60 to go to Estepona.
GIBRALTAR AIRPORT
The town of Gibraltar has its own airport, small it may seem when compared to Malaga airport. Gibraltar airport services fewer flights and is located 100 kilometers away from Marbella.
Bus Service
You may take the bus from Gibraltar to Marbella, as there are four trips daily. You may have to take a 15-mintues walk the La Linea de la Concepcion to ride the bus.
Car
If you opt to travel via rental car, you can take the N-340 and turn off at San Roque.
Taxi
There are many taxis to be had just outside the airport terminal, although Gibraltar taxis are not allowed to enter Spain.