Activities, Workshops & Sports
During the afternoons, participants in our Albergue, Alborán and Alemán summer camps partake
Once classes have finished for the day and lunch has ben eaten, students participate in a variety of activities organized to cater to campers' different interests. Such activities may include individual and team sports, recreation or cultural workshops. During the evening hours, students can enjoy parties, shows or other group activities.
Optional Sports Programs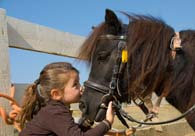 Summer is easily one of the best times to develop and improve athletic skills. That's why we offer "optional" summer sports programs in addition to the already scheduled activities. These programs come at an additional cost and must be booked and paid for in advance.
Weekly Excursions
Participants can expect to take at least 1 full day and 2 partial day excursions per two week camp sesson. Trips will be to diverse sites of cultural and/or touristic interest, such as beaches, cities, villages, theme parks and more!
Possible partial day excursions include:
Puerto Banús
Mijas
Sierra de las Nieves
Marbella City Tour
Aquapark…
Possible full day excursions include:
Sevilla
Granada
Tarifa
Ronda
Nerja