Marbella features a whole slew of musical choices. Concerts here range from the elegant, black tie only affairs of operas and organ concerts to the sing-out-loud, dance-and-groove-to-the-beat type of music. This year, B.B. King, Pilar Cabrera - a renowned organist who plays classics such as Johann Bach's works - and the Sugababes performed in various locations in Marbella.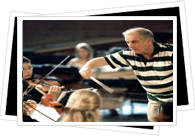 Other groups such as the Costa del Sol Youth opera also performed this 2006. Now, how's that for variety?
A center for classical music concerts is the Iglesia Nuestra Seňora de la Encarnacion, where the Organo del Sol Mayor is found.
If you are hankering for a musical show to watch, you can also visit any of Marbella's many bars and pubs. These feature live music shows – flamenco, rock and roll, and other type of music.
Magic Musicals
The Rat Pack performs songs by Sinatra, Sammy Davis Junior and Dean Martin. Every Tuesday, at 9:30.
Address: Sunset Beach Club, Benalmadena
Telephone: +34 95 2579404
Opera
Various opera singers regale dines with much-loved opera songs. The show starts at 9:00 p.m.
Address: Da Bruno Sul Mare Restaurant
Telephone: +34 95 2903312
Jazz
Ready for some grooving? Live jazz shows are shown here every Saturday. This includes a three-course set menu with choices at 27 euros per person.
Address: Restaurante El Fogon, Estepona
Telephone: +34 95 2885719