Below you will find a list of the courses we offer at Enforex Marbella, along with some basic course characteristics.
General Spanish Courses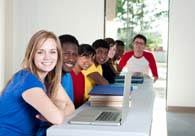 The General Intensive Spanish Course is our signature program- and our most popular! YOU pick the duration (1 week to 1 year) and the intensity (10, 20, 20+5 or 20+5+5 lessons per week) that are most convenient. No matter what, you can count on the same proven teaching methodology and academic materials across the board.
Intensive & Super Intensive Spanish
(1+ weeks)

Long Duration Course
(12+ weeks)
Semester or Year Abroad
(24+ weeks)

Travel & Learn Spanish
(follow course in other Enforex cities- at no extra charge!)

Special Spanish Courses
Many of our students come to Enforex Marbella with certain interests and objectives in mind. That's why we are proud to offer special courses for personalized studies, specific age groups, times of the year, exam preparation and even active pursuits.
One on One Lessons
(1, 5, 10, 20, 30+ lessons/week; min. 1 week)

Student Groups
(personalized program)

Flamenco/Salsa Lessons
(8 lessons/week; min. 1 week)

Tennis or Golf Program
(5 hours of lessons + 5 hours of practice/week)

Professional Spanish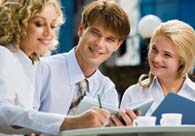 Spanish plays an increasingly important role in the working world in a wide variety of fields. For this very reason, Enforex provides you with the opportunity to personalize your course of study to focus on topic-specific vocabulary and cultural knowledge to apply to your profession, be it medicine, business, etc.
Executive One on One Course
(intensity, duration & content up to you!)

Junior Spanish Programs
The earlier students begin to learn a language, the better! At Enforex Marbella, we have a variety of programs designed especially for youngsters from 5 to 18 years old. Whether in a local high school, in our Marbella school or in one of our three international summer language camps, we encourage children and teenagers to open up their eyes and minds to a new culture and language.
Intensive Spanish for Teenagers
(10, 20, 20+5, 20+5 +5lessons/week; 1-10 weeks; ages 14+)

High School Study Abroad Program
(semester or year in Spanish high school; ages 13+)

Marbella Summer Camps
(ages 5-18)